Our strength

Our products are supported by knowledge and technologies we have accumulated over many years.
Our planning and designs pursue comfortable living to the limit. We also maintain the strictest quality control standards to ensure product quality. We believe this to be the number one reason why so many customers continue to choose us.
Technological skill fostered over many years
Faux-marble
We believe that sink and counter worktops in the kitchen and bathtubs in the bathroom make up the most important areas of the home, so we have continued to focus on improving our faux-marble materials, developing them internally to create the features and forms best suited to each application.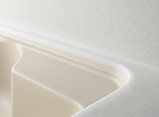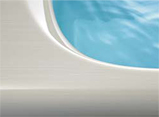 Surfacing
Our painting technology is what forms the face of our system kitchens and bathroom units. Every piece of wood has its own character, so at Toclas we focus not just on how they look today, but what they look like after five or ten years of use, working every piece of material accordingly.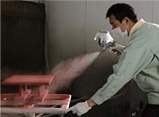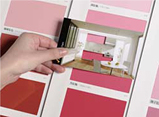 Device development
Another of Toclas' strengths is developing original products. These include an easy-to-clean kitchen hood that excels at collecting smoke, bathroom sound systems that let you listen to your favorite music while you bathe, and a misting sauna that's easy on your hair and skin. We will continue to develop original devices that make our customers' lives better.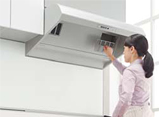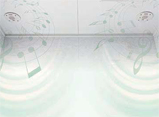 New business areas: Water filtration and wood–plastic composites
Our water filters pack more performance into a smaller cartridge to supply the best-tasting water possible. Our high loading, high dispersion technologies and surface finishing technologies are employed to create wood–plastic composites that provide our customers with more fulfilling lives.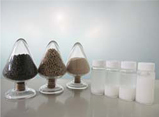 Planning and design that provides a richer life
We want to make every day a more enjoyable, fulfilling experience. Our pursuit of that goal can be seen in the comfort of our bathtubs and in the design of our single-unit faux-marble high-back counters. The quality of our designs has been recognized by specialists in the field, as evident by our winning 2012 Good Design Awards in both the bathroom and kitchen categories. We go beyond mere appearance in our other ways as well, for example, basing our bathroom spaces on human ergonomics and making our kitchens easier to use based on user survey data.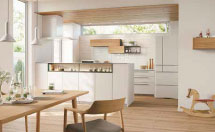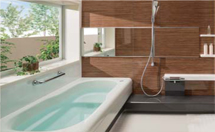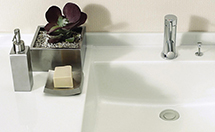 High quality through strict standards and production systems
At Toclas, our long history of developing new materials has resulted in strict quality standards. We design our products to withstand the wear and tear of daily use and cleaning: we carry out repeated stress tests and only when we are satisfied our high quality standards for long life and full enjoyment are met, so we launch a product. Our main corporate offices in Hamamatsu, Shizuoka Prefecture, Japan are adjacent to our production facilities and we perform as much work as possible in-house, so that we may better work to supply our customers with new and improved products that best reflect their needs.